News
FEATURED MEMBER NEWS ARTICLES
ARCHE
Metro Atlanta colleges and universities stand out in the US News and World Report 2022 best college rankings
ARCHE member institutions include 19 public and private institutions in the greater Atlanta Metro Region. These institutions include top national and regional colleges and universities, top HBCUs, private liberal arts colleges, women's colleges, medical schools, an art and design school, and all access institutions.
Notable highlights this year include our liberal arts college members with #1 rankings from Agnes Scott College as Most Innovative for the fourth consecutive year and Spelman College as the #1 HBCU institution for its 15th consecutive year. Emory University held its spot as #21 in National Universities for the 5th consecutive year.
Atlanta area USG institutions stood out in national rankings with Georgia Institute of Technology ranked #10 in the nation and the University of Georgia ranked 16th in the best public universities category. Georgia State University ranked as the nation's No. 2 most innovative university in the nation, as well as No. 2 for best undergraduate teaching. Georgia Gwinnett College received the top ranking among southern regional colleges for ethnic diversity and #3 in innovation.
Metro Atlanta higher education institutions stand out with notable rankings in social mobility, innovation, and undergraduate teaching.
Select accomplishments by ARCHE member institutions in this year's U.S. News rankings:
Agnes Scott College ranked #1 in Most Innovative for 4th consecutive year, #1 in First Year Experience, #2 in Best Undergraduate Teaching and #2 in Best Learning Communities (Liberal Arts Colleges)
Brenau University ranked #25 in Social Mobility and #40 overall (Regional Universities)
Clark Atlanta University ranked #18 in HBCU and a top performer in social Mobility (National Universities)
Clayton State University ranked #20 in Social Mobility and #52 overall (Regional Universities)
Emory University ranked #21 in top national universities and #4 in Undergraduate Nursing program (National Universities)
Georgia Gwinnett College ranked as the South's most ethnically diverse regional college and #3 among regional colleges in the South for innovation.
Georgia Institute of Technology ranked #10 among best public universities and No. 38 overall, including private institutions. Ranked #4 in Most Innovative, # 4 in overall best undergraduate engineering programs, with all engineering specialties ranking within top 5 of their categories. (National Universities)
Georgia State University ranked #2 in both the most innovative and best undergraduate teaching categories. GSU ranked # 6 for first-year experience, #5 for learning communities, #11 in social mobility and No. 13 in diversity (National Universities)
Kennesaw State University ranked #37 nationally for undergraduate teaching, and its first-year experience program was in the top 55.
Mercer University #162 in National Universities, #34 Best Value, #58 in best undergraduate teaching tying with Emory and GA Tech, #96 in Undergraduate Nursing (National Universities)
Morehouse College ranked #4 in HBCU, #18 in Social Mobility (#2 in HBCU), #36 in best undergraduate teaching, #42 in most innovative (#2 in HBCU) (National Liberal Arts Colleges)
Oglethorpe University ranked #80 in Social Mobility, #165 (Liberal Arts Colleges)
Spelman College ranked #1 in HBCU, #4 in Social Mobility, #7 Most Innovative, #9 in Learning Communities, #54 overall (Liberal Arts Colleges)
The University of Georgia ranked #16 among the nation's public universities and #48 in National Universities.
The University of West Georgia ranked #41 for social mobility and had four programs ranked in the best in online program rankings: best online bachelor's programs, best online MBA, best online education graduate degree and best online graduate degree.
Complete rankings on all colleges and universities can be viewed at the U.S. News & World Report's ranking site.
Agnes Scott College Athletics has officially entered into a partnership agreement with the Atlanta Dream of the Women's National Basketball Association (WNBA) as announced on Saturday afternoon, April 24, 2021.
Woodruff Athletic Complex, home to the Scotties' six NCAA Division III athletic programs, will become the official practice facility for the Atlanta Dream for the 2021 WNBA season.
"We are excited the Atlanta Dream have chosen Agnes Scott as their home and welcome them to campus, and to the greater Decatur community," said Agnes Scott director of athletics Markesha M. Henderson. "This collaboration provides an opportunity to elevate women's sports on all levels and is just the starting point for what I see as a future growth for both of our organizations."
The partnership has been in the works for the better part of three years, but the Dream's commitment to speaking out about equity and justice initiatives aligned perfectly with the vision Agnes Scott's new athletic director has for the department moving forward.

Morehouse School of Medicine
MSM Receives AAMC Spencer Forman Finalists Award for Outstanding Community Engagement
AAMC Annual Meeting: Learn Serve Lead 2018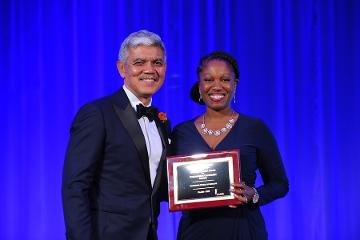 On Sunday, November 4, 2018, the Association of American Medical Colleges announced the 2018 recipients of the association's annual awards at "Learn Serve Lead 2018," their annual meeting in Austin, Texas. The event honored individuals and institutions making significant contributions to medical education, research, clinical care, and community service.
Georgia Tech
Georgia Tech's Technology Square – one of the nation's premier innovation districts and a leader in research and economic development – will host the Association of University Research Parks (AURP) 2019 International Conference.
AURP's mission is to foster innovation, commercialization and economic growth through university, industry and government partnerships. Each year, AURP's international conference attracts a diverse group, including science and research park directors, economic developers, and intellectual property and venture capital firms.
"Georgia Tech is proud to host AURP's 2019 International Conference," said Chaouki Abdallah, executive vice president for research. "Tech Square is a testament to what is possible when higher education, government, business and the community work together. As the Southeast's premier innovation district, Tech Square promotes a community of innovation, education and intelligent exchange."
In 2014, the group named Tech Square its "Outstanding Research Park Award" winner.
University of Georgia
The University of Georgia has received a national Award of Excellence from the University Economic Development Association for its work in rural Georgia to save a local hospital from closing and to improve medical service for community residents.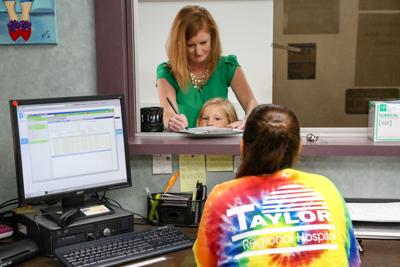 "It is truly an honor to be selected for this national award by a group of our peers," said UGA President Jere W. Morehead. "This is well-deserved recognition for our public service and outreach faculty and staff, who fulfill this university's land-grant and sea-grant mission by addressing critical issues across the state."